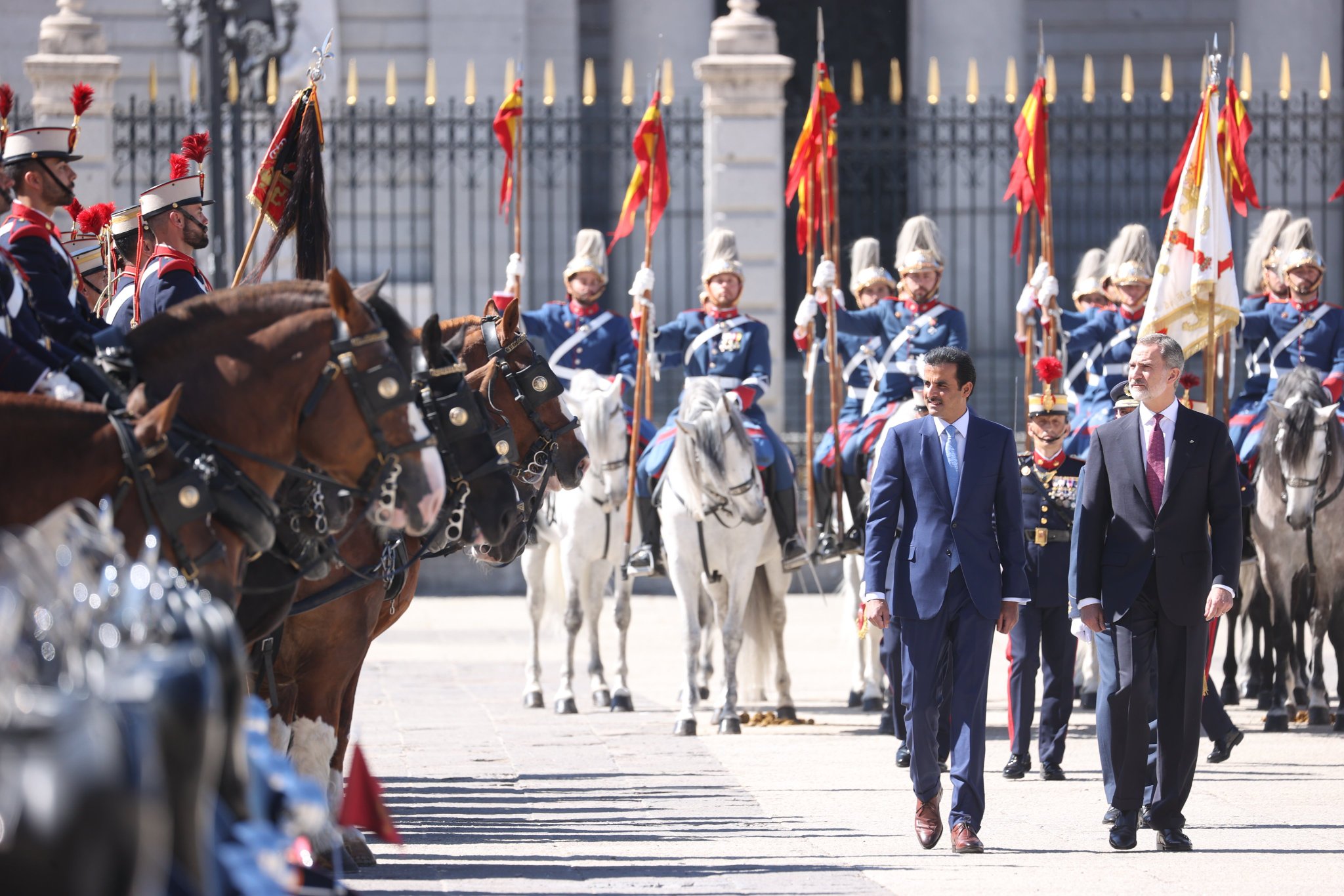 Qatar State Visit to Spain
Emmanuel González

Hits: 590
Rating:

( 0 Rating )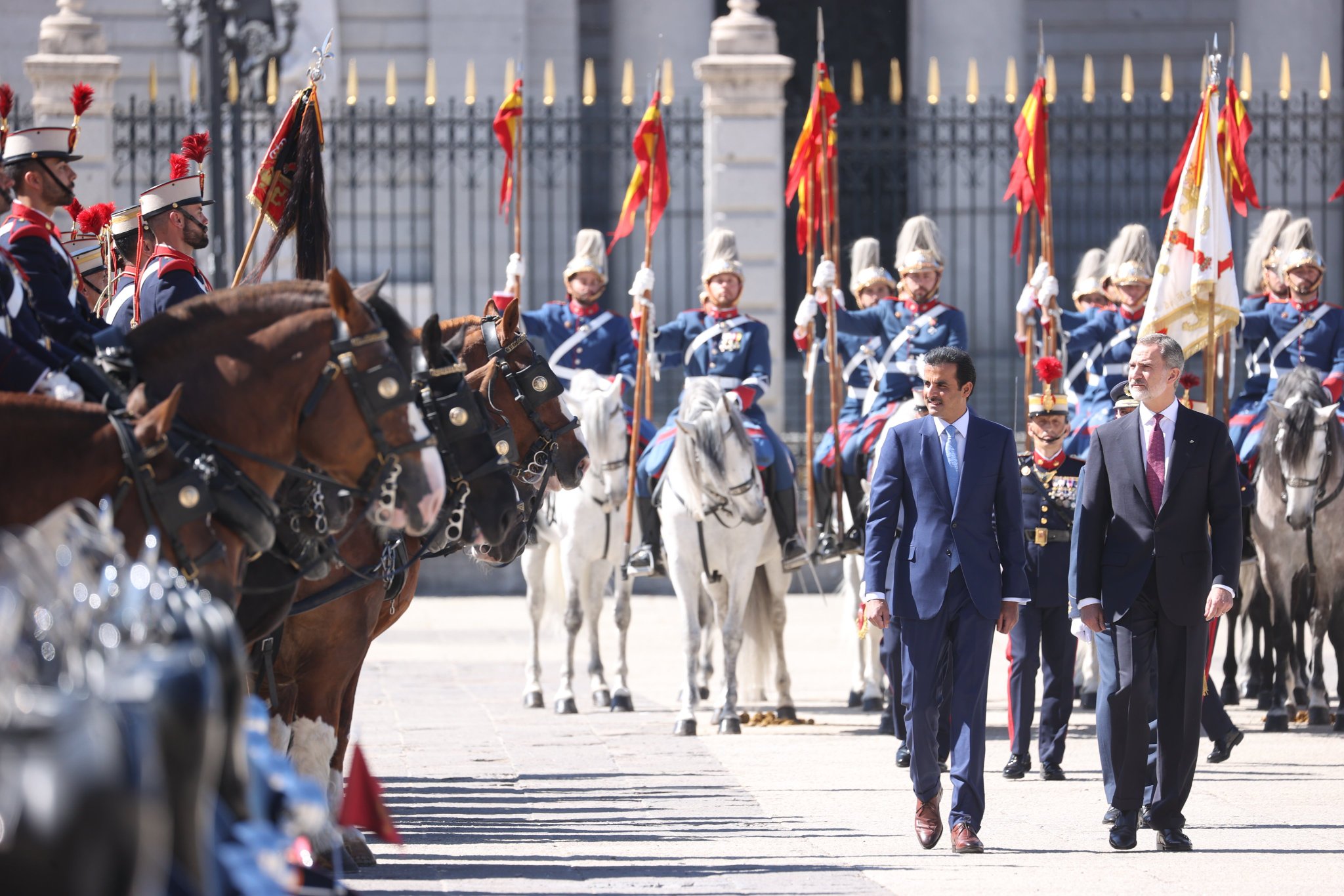 On May 18, the State visit to Spain carried out by the Emir of Qatar concluded, Tamim bin Hamad al Thani, has paid to Spain, where he has met with both King Felipe VI and the President of the Government. This visit, the first to Spain since 2013, has had a marked economic and geopolitical character, focusing mainly on strategic issues such as energy and the good relations that both countries maintain, which are essential in the Middle East area.
The Qatari delegation, led by the Emir, is composed of more than 300 people, including Sheikha Jawaher bint Hamand bin Suhaim al Thani, Deputy Prime Minister and Minister of Foreign Affairs, Mohammed bin Abdulrahman al Thani, Minister of Finance, Ali bin Ahmed al Kuwari, Minister of Industry and Trade, Sheikh Mohammed bin Qassim Al-Abdullah al Thani, and Minister for Energy Affairs, Saad Sherida Al-Kaabi.
The official agenda of this visit included a large number of bilateral meetings between the Qatari and Spanish counterparts, public-private sector agents, as well as a very important deployment in terms of protocol, media and security.
Photos: Casa Real / MAAEE Spain.
---