GOVERSYS wins the Touristech Startup Fest at the Tourism Innovation Summit (TIS) '22
Emmanuel González

Hits: 365
Rating:

( 0 Rating )
GOVERSYS has been the winner, among more than 400 participating companies, as one of the most innovative in the contest.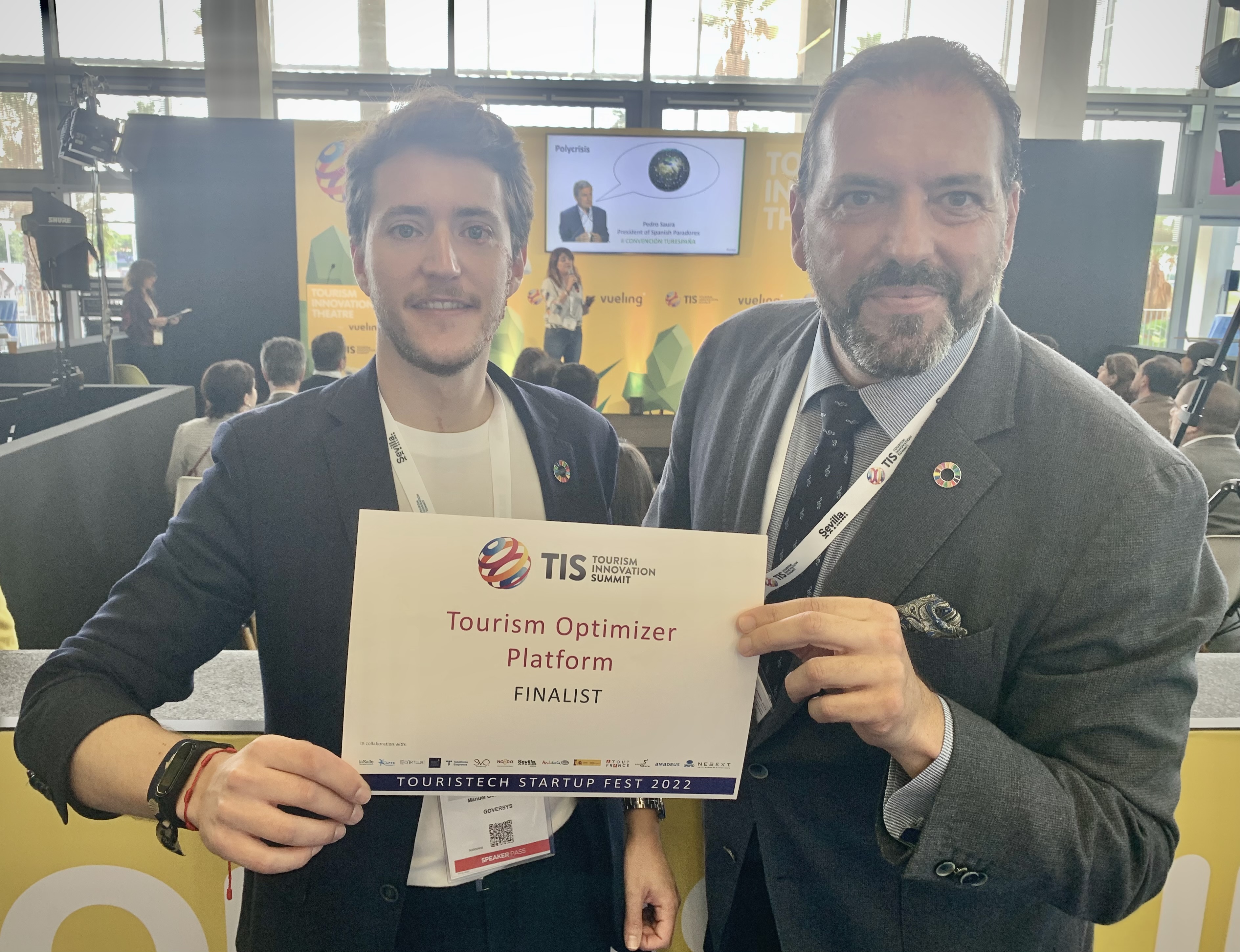 Last Friday, November 4th, 2022, the closure of the Tourism Innovation Summit (TIS) 2022 took place, an unavoidable event that the leading companies in the sector, as well as institutions, have had for three years in the Seville capital.

TOP-GOVERSYS has attended FIBES for yet another year loaded with great initiatives and solutions, which are reflected exclusively in our vertical platform, which has captured the attention and interest of companies and institutions, as well as of the media, which have echoed our participation in the event. Our package of solutions and assistance, specially designed for all agents involved in the government and institutional travel sector, is, in turn, supported by international companies and institutions at the highest level.
Special attention deserves the intervention of our COO, Manuel González Buiza, within the framework of the Touristech Startup Fest, where we were awarded, along with three other initiatives, as one of the most interesting and innovative projects among more than 400 participating companies.

This event has established itself as one of the most important in the country, and its international projection is increasingly powerful. TIS 2022 closed its doors on Friday breaking record numbers, and with the firm belief that the next edition will once again be an unprecedented success.
---